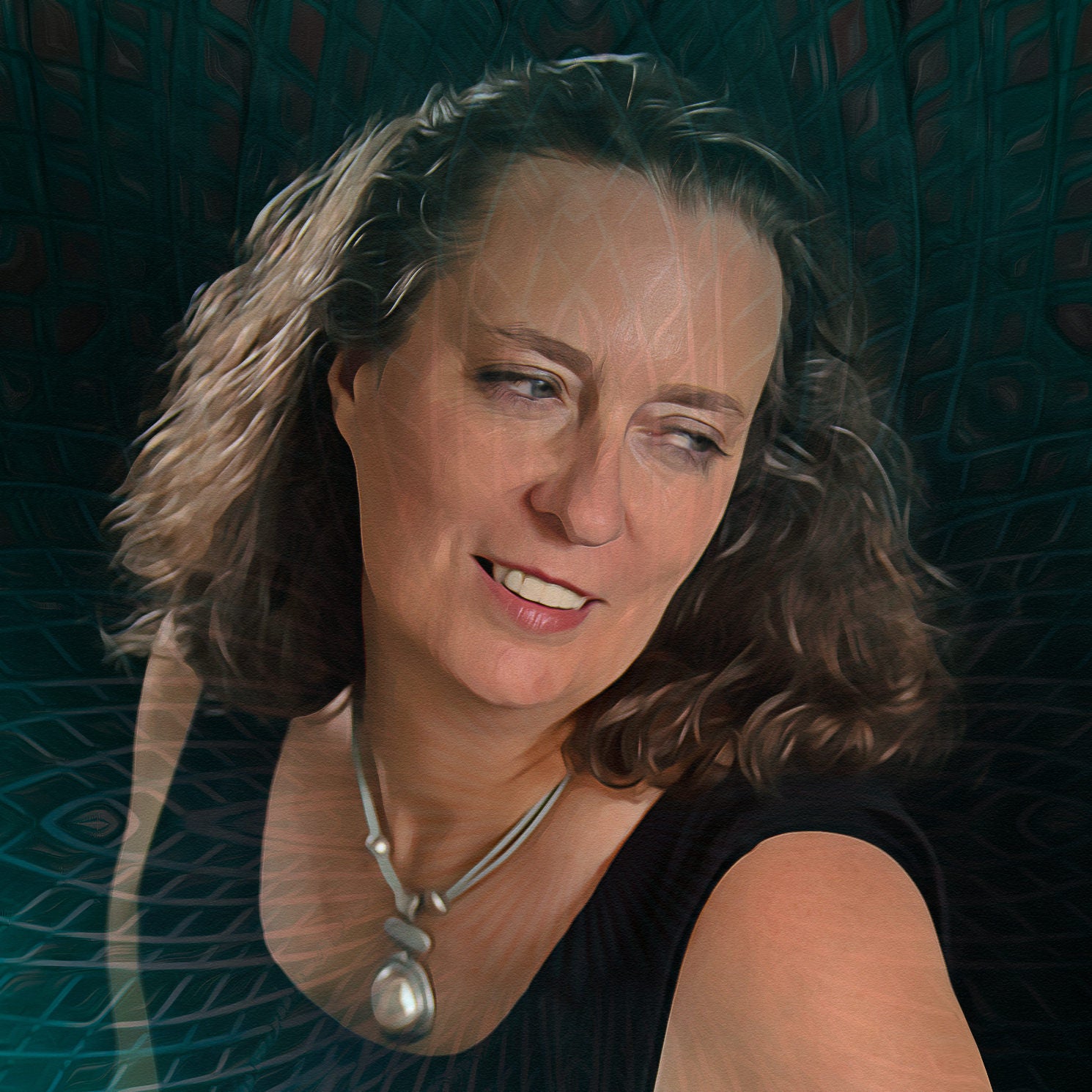 About Maggie
Maggie Houtz is a multidisciplinary artist who plays with and within the mediums of music, photography, and digital art to create beauty and uplift the psyche.
Chilled beats & visual treats
Widely known as DJ Maggie, the California native carefully curates the best of downtempo electronic into lush, playful and deeply replenishing sets that invite listeners on shimmering audio odysseys.
Evolving her own brand of intuitive sound at the legendary Southern California desert gatherings of the groundbreaking Moontribe Collective and other conscious parties and festivals, Maggie soon established a reputation for her heart-expanding sonic rides. This eventually propelled her into the path of her current collaborations with esteemed downtempo artist and producer, Bluetech, and her label Over the Moon, sister label to Bluetech's Behind the Sky. Her first compilation, a 2xLP entitled 'Matters of the Heart,' was released in June 2021 on Behind the Sky, and to date she has released two albums and two singles on Over the Moon.
Though her many music projects often consume the lion's share of her time, photography is also a critical medium of creative expression to Maggie. It was a life-changing trip to India with her mother that inspired Maggie to pick up the camera and focus on the world around her in a whole new way. In the beauty, vastness and rich colors of the Orissan and West Bengal landscapes, nature came alive as a subject before her lens. She returned home with a passion to pursue photography, a skill she's been busy mastering ever since.
 Maggie's early inclination for landscapes and macro photography has evolved into an attraction to interesting visual symmetry and textured close-ups. She enjoys manipulating these images in art applications on various platforms to transform her photos into captivating, meditative digital artworks for her music fans, her clothing & home goods shop, and for custom orders; she also fields a growing interest from artists seeking to license her images and digital artworks for album covers, single releases, and a multitude of other music projects. In this, Maggie has found a delightful merging of artistic worlds, and a deep satisfaction in the graceful symbiosis of her two great passions.